Esther Safran Foer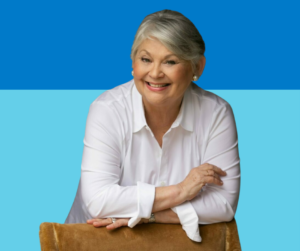 Author, I Want You To Know We're Still Here

Founder, FM Strategic Communications

Named one of the 2008 Forward 50 by The Forward
Named one of the 2015 Most Powerful Women in Washington by The Washingtonian
USY Alum

A note from Esther:
I grew up in Washington, DC, the daughter of Holocaust survivors. As a teenager, USY was my community and my continuity—I fell in love with it and eventually became a USY regional officer. Not only did my involvement lead to a love of USY, but my USY advisor introduced me to Bert Foer, my future husband!
In the years since, I worked as a press secretary for presidential candidate George McGovern, founded public relations firm FM Strategic Communications, and served as the executive director for Sixth & I Synagogue. I've been named one of The Forward's Forward 50 and The Washingtonian's Most Powerful Women in Washington. Most recently, I wrote my memoir, I Want You to Know We're Still Here.
Bert and I have three sons, Jonathan Safran Foer, Franklin Foer, and Joshua Foer, all of whom have written best sellers.
I have spent my life trying to build a Jewish future, a mission very much aligned with USY's, and I'm proud to be counted among USY alumni.