What USY Can Learn From The Pope's Visit
By Darah Backal, Hagesher Social Action/Tikun Olam Vice President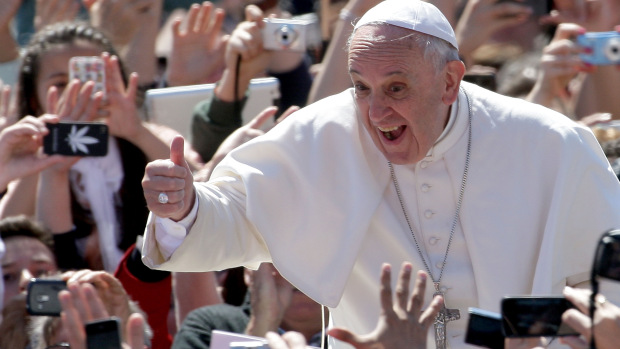 The Pope's recent visit to Philadelphia gave me a moment to examine who he is and what he believes in. While I did not see the pope in person, I had a friend who did. She gushed about the quick glance she got of him and started to describe the atmosphere, love, and acceptance she could feel just being there. There was such an array of people that showed up, yet the atmosphere was not one of discrimination, but rather, camaraderie.
This embracing of diversity is an incredible thing in our society today. As a country, we need to take pride in this tolerance and acceptance. Yes, there are many minorities that still face discrimination, including the Jewish people, but look back in history at how far we've come as a nation.
In relation to USY, we can most definitely take lessons away from Pope Francis's visit. Many of us take pride in being part of a group that is so accepting, but the reality is not all USYers experience that feeling of community and love. Like any large group of people, USY has many cliques, and although everyone is accepted, the exclusive groups are what keep some people from coming back. It's a harsh reality to look at society and see that these groups and cliques occur everywhere–but as an organization, it should be our goal to include everyone.
In the spirit of the Pope's inspirational visit, next time you're at a convention, go out of your way to introduce yourself to a new USYer, sit next to someone different at dinner, or invite someone to hang out with your "squad" during hofesh (free time).
And I'm not just talking about new USYers or Kadimaniks, but that one person who has been in USY for years, yet never quite made a connection with you.
The pope's visit will go down in Philadelphia's history, but it will be more memorable to the ones who learn from it, as we all should.
Darah lives in the suburbs of Philadelphia and is a junior in high school.