USY #ICDallas Daily Update | December 28
The morning began with creative services, where USYers chose from an array of unique approaches to prayer including zumba, arts & crafts, Harry Potter role playing, and more. Each minyan incorporated a different, hands-on approach, making services more relevant and exciting for our teens.
The day's big event was the election of USY's International Executive Board. We are pleased to announce the 2017 officers:
President: Noah Lee (Far West)
Israel Affairs VP: Joshua Bienstock (ECRUSY)
Religious/Education VP: Jared Rogers (METNY)
Social Action/Tikun Olam VP: Joshua Eiger (Hagalil)
Membership/ Kadima VP: Isaac Bensignor (METNY)
Communications VP: Zachary MonteLeon (Hagalil)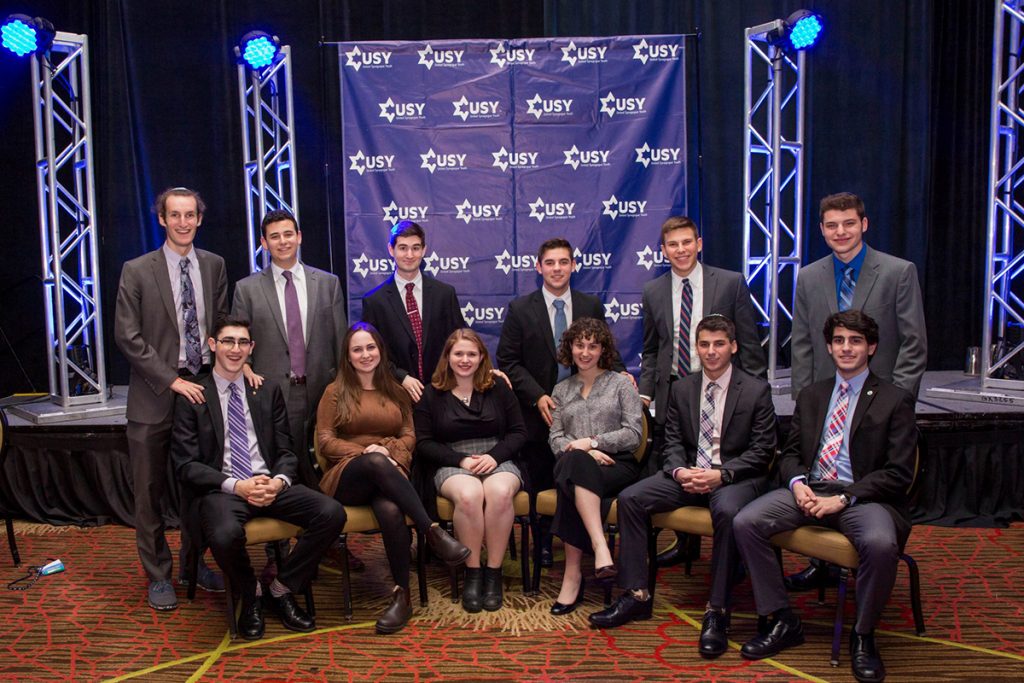 Mazel tov to all of our new officers. We'd also like to thank and recognize the outgoing board for their commitment and hard work over the past year:
President: Ethan Feuer (METNY)
Israel Affairs VP: Daniela Rojzman (HaNegev)
Religious/Education VP: Cara Kupferman (METNY)
Social Action/Tikun Olam VP: Hannah Weiss (HaNegev)
Membership/ Kadima VP: Eric Wertheim (METNY)
Communications VP: Louis Popkin (Seaboard)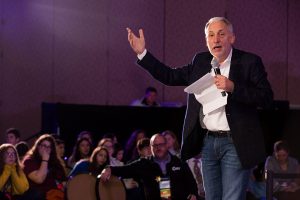 After a short break for lunch, the teens reconvened to hear the convention's keynote speaker, Eric Fingerhut, CEO and President of Hillel International.  "You have to have the courage to make a case for change and the wisdom to know when to compromise and when to agree," he said, continuing, "I'm telling you because you're going to college and the Jewish community we're going to build is a diverse community."
"I want you to be leaders that know how to stand up for what's right and know how to listen and bring in people and reach out."
Fingerhut's address was the culmination of Hillel's presence at the convention, which has included a sponsored booth and sessions about how teens can incorporate Jewish identity into campus life, and capitalize on their strengths when applying to schools. Our partnership will Hillel has provided important insights to the teens as they prepare for the next stage of their academic careers and personal development.
The rest of the day flew by in a flurry of programming with teen-led sichot (study groups), interactive Israel education, and of course, coming together one last time to light the menorah and celebrate the Festival of Light. The evening concluded with a celebration, as teens danced late into the evening to the sounds of a DJ and authentic honky tonk band.
The convention is beginning to wind down, but celebrations here are not coming to an end. There's lots more to look forward to tomorrow. Until then, laila tov from #ICDallas.