Senior Reflections – Mayah T.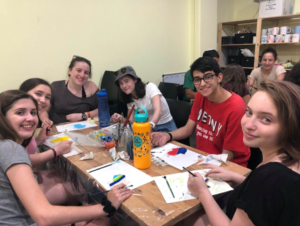 My four years of high school have been the four busiest years of my life. I was involved in so many clubs that I would be lucky to get home before 7:00 at night. Being so busy was definitely not easy, and I desperately needed some sort of escape. That's where USY came into my life. I found that any time I wasn't in school or doing schoolwork, I was either planning or participating in a USY event. I couldn't get enough of the incredible community where I found some of my closest friends. This supportive group that encourages you to find yourself, as well as your role in Judaism, is one unlike any other.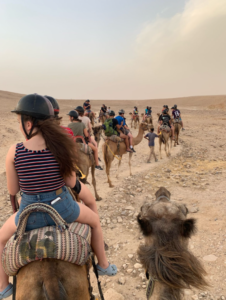 My favorite program I participated in when I was in USY was a pilgrimage trip called LTO. We traveled around Israel and volunteered in so many different ways. We helped farm, volunteered at a children's hospital, packed food for the impoverished to have a Shabbat meal, and contributed to different communities in so many other ways. This experience was the perfect culmination of the types of experiences and values that USY holds above anything else.
I am so sad to be leaving USY, but I know that I am leaving it in good hands. This organization is truly something special and something to be appreciated. It has changed my life and will continue to change other's lives. Thank you so much for everything USY!
---
Mayah Teplitskiy is a proud member of H2I in METNY USY. Mayah participated in USY on Wheels Classic Bus A in 2018, and L'Takayn Olam in 2019. In the Fall, Mayah will be attending Union College.