Reflections on Hanefesh/NERUSY Spring Convention
By Zack Zabib, USY International President
Normally people from New England and New York don't get along well. Whether it's Yankees versus Red Sox fans, or Giants versus Patriots fans, there's some bitter history between our two regions.
Luckily for me, that was not the case when I had the opportunity to visit the Hanefesh/NERUSY (Connecticut and New England USY regions) or as some participants affectionately call it "Heneferusy" Spring Convention.
Before Shabbat, I spoke to the two regions about a phrase in Hebrew, Kol Yisrael Arevim Ze La Ze, "All of Israel is responsible for one another."
From this phrase we learn about the importance of welcoming people to our community because of our responsibility to one another.
While Judaism places a high value on community, USY places a higher value on community, and no other convention besides "Haneferusy" Spring could have highlighted this value better.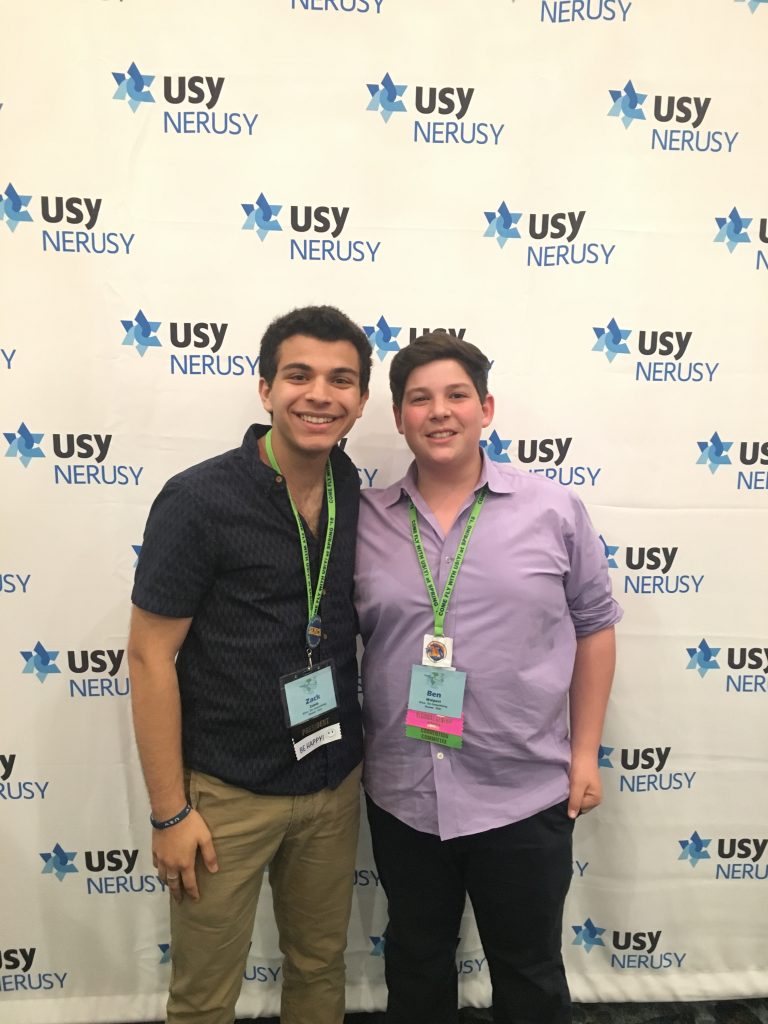 I was welcomed into the convention with open arms.
I had an amazing opportunity to meet so many wonderful people from all over New England, and yes while we did differ in our sports tastes, we bonded over all the things that make USY, well, USY.  
We bonded over our love for Israel, our passion for Judaism, and our love for foods from different cultures (the theme of the convention was "Travel the world with USY").  

To be honest, I was in awe of everything I saw this past weekend. I was in awe of how open people were to welcoming the incoming Jr. USYers, and how happy USYers were to be their "bigs."
I was in awe of how I almost lost my hearing during an incredibly passionate ruach session. Finally, I was in awe of how tight knit the Haneferusy community was.
It seemed that everyone knew everyone. I never saw kids sitting alone or excluded from a circle of USYers.
People were so happy to engage with one another, and acts of kindness spread like wildfire throughout the convention, thanks to the "kindness cards" distributed to everyone.
Unfortunately, I had to leave before elections, but I also want to take this opportunity to say Yasher Koach to everyone who ran for an elected position.
By putting yourself out there, you all showed your immense dedication to USY.
I also want to wish a Mazal Tov to everyone that was successful in their campaigns and to say that the International Executive Board and I are ready to work with all of you!
"Haneferusy" was a model of the kind of community we all should all strive to achieve in our chapters and in our regions.
I want to say from the bottom of my heart, thank you to Hanefesh and NERUSY for welcoming me into your community, and I can't wait to see the progress that comes in the next year!