Letter from the Editor: May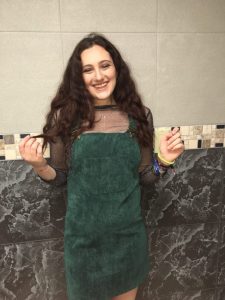 Hey USY! My name is Leah Miller, and I'm USY's blog coordinator.
I'm a junior from Hagalil, and I love singing when no one's home, long naps, and movie theater popcorn!
Since it is May, we're solidly in election season. It can be a tense time of year, whether you're running, voting, or even just have friends running. So let's relieve some of it!
Our time in USY is short. Rather than stressing about an regional board election (which in just a few months time will seem less important), spend time with friends who love and support you, because your time in USY will be up before you know it.
When I was a sophomore at elections last year, I had a whole two years ahead of me–half of high school left. Now, a year later, that time feels like two minutes ago. 
We need to be taking in and enjoying the moments we have left, because there are fewer than we think. 
Switching gears to the blog, we have a lot of exciting content coming your way, including:
Something new I'm trying is trying to find one person from every region to write for the blog each month. The catch: I'm primarily looking for people who are not on IEB, IGB, REB, or RGB.
I want give leadership opportunities to people who may have a hard time accessing them. If this sounds like you and you want to write for the blog, email [email protected].
Thanks and Happy May!