Updates for the Office of the President
By Zachary Zabib, International President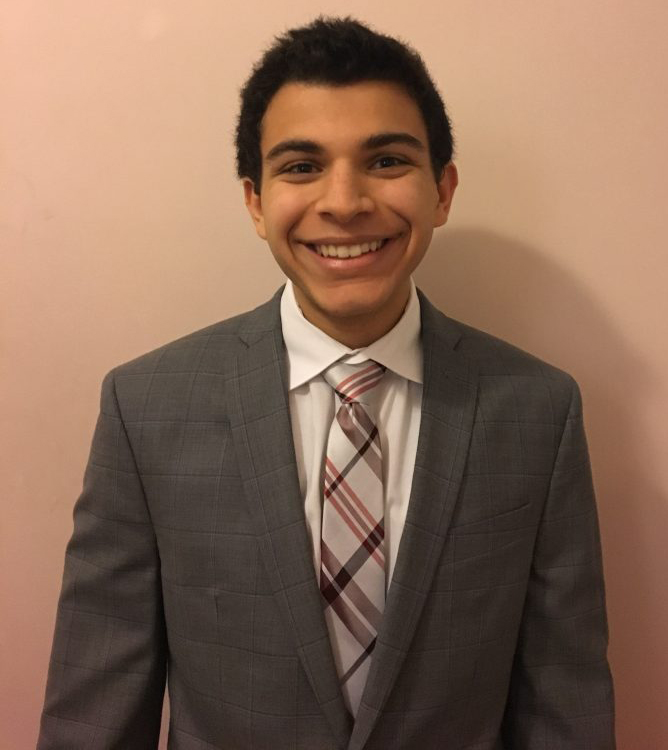 One of my main goals this year is to keep you informed on all the things USY and ensure the International Executive Board is transparent. This is your chance to see all the hard work your elected leaders have been doing and offer feedback.
In the past few months since IC Chicago, the International Executive Board  has taken on two major projects:
International General Board Weekend
In March, 30 general board members came to Washington D.C. for a weekend of learning and bonding. They learned how to set effective goals and they met with their counterparts to strategize on projects for the upcoming year.
March for Our Lives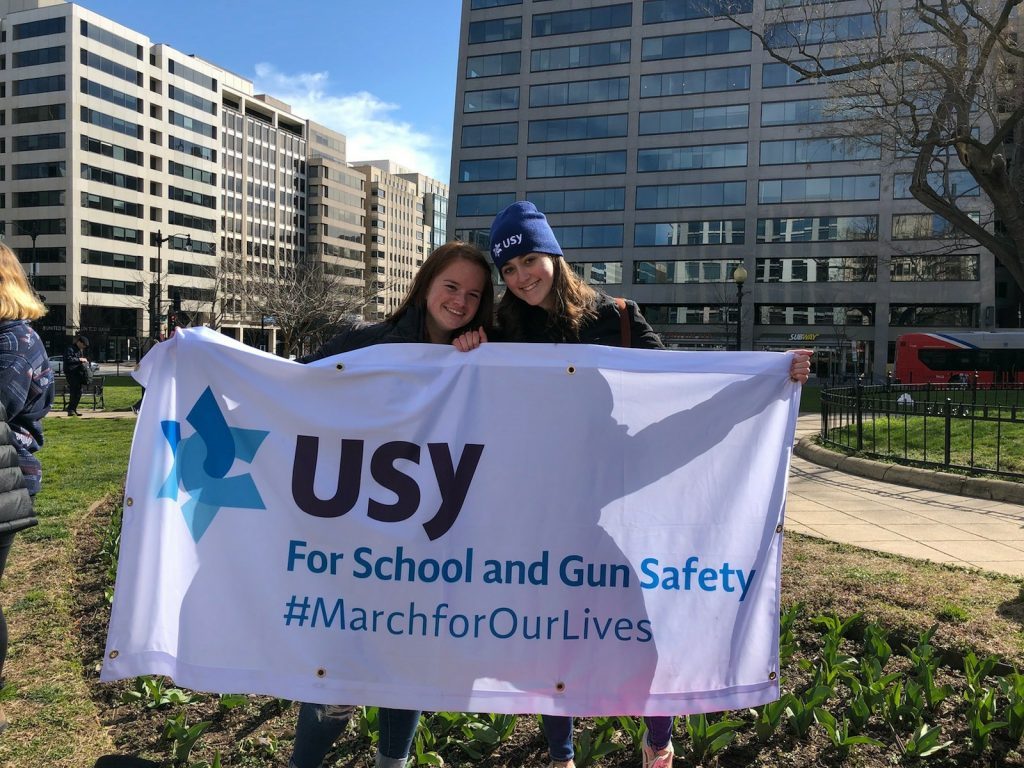 Two weeks after that, the International Executive Board, along with USYers from across North America, decided we needed to join the wave of youth activism in the wake of the Parkland, FL shooting.
We acted, coordinating a Shabbaton in D.C. for those that wanted to march together and satellite delegations in cities across the country. We showed the true power USY has to make a change in the world by making our voices heard and by taking a stand.
Leadership Resources
Since then, the International Executive Board has been hard at work with their own personal projects. I have been working with the development chair Sophia Sloves, to create resources for regional Leadership Training Institutes and chapter boards.

Israel Engagement Initiatives
Aaron Schwartz, your Israel Affairs Vice President, has been hard at work with his general board creating Takshivu videos, which keep us updated on all things Israel, revamping the Chalutzim club, and integrating Hebrew into our programming.
He has also been working with the NOAM International General Board to pair up regions with Noam sniffim or chapters across the world so that we can learn about our Conservative Jewish brothers and sisters.
Finally, he has been working with the Summer Experience general board on recruitment and a standard summer trip promotion program that can be used at regional conventions.
Speaking of Summer Experience trips, Wheels and Pilgrimage leave in less than a week! I am so excited to share that we have more than 300 participants traveling with USY this year.  I am ecstatic for these USYers to have the best summer of their lives and I wish them a nisiyah tova, a pleasant and safe travel.

Religion Education Initiatives
Returning to the Executive Board projects, your Religion/Education VP Sawyer Goldsmith and his board have been working on an online chevruta project, which will pair up USYers across the continent to study together.
They have also been finishing up the new USY Siddur, Siddur Sheli, rebooting a newsletter, and starting interfaith conversations within each region.
Additionally, mark your calendars for October 12, as we will be hosting Shabbat dinners all across the continent for Shabbat Across USY; sign up will be out in the fall!
Social Action/Tikun Olam Initiatives
Your Social Action/ Tikun Olam VP Emily Rosenberg and her board have been constantly updating the SATO scoop,a monthly newsletter, creating Green Speaks videos all about the environment, and working on ways to make USY more sustainable.
Membership Initiatives
Your Membership/Kadima VP Ilan Cohen and his board are working on the program bank, and guide and welcome video for new USYers.
They are also working very hard to organize the Camp Connectors program to make sure there is a USY presence at Jewish summer camps across the country, as well as a variety of ways to keep our alumni part of the greater USY community.
Communications Initiatives
Finally your Communications VP Bayle Goldman and her board are working on revamping the blog be a platform for USYers to share their experiences. They are also in the early stages of development for an online regalia store.
International Convention Update
Finally, I would be remiss if I didn't mention all the hard work your International Convention co-chairs, Jacob Deane, and Hannah Wandersman. You have already seen their work with the new IC art and a music video that was debuted at regional spring conventions.
They are currently drafting up programming and creating a schedule for the convention. Speaking of which, early bird registration is also officially open. Sign up at usy.org/ic. We just can't wait for IC!
I want to end this short update by saying congratulations to all the newly elected regional boards. I, as well as the entire International Executive Board, are so excited to work with all of you. Please don't hesitate to email me with any comments, questions, or concerns at [email protected].