Tips for Summer Fun
Will winter ever end?!
Even if it's still too cold to wear shorts and put away your snow boots, you can at least start preparing for the summer. Warm up with our 5 ideas for fun in the sun with USY Summer Experience.
1. Pump up the jams and rock out with our summer 2018 Spotify Israel jams playlist:
2. Download our map of the United States for Instagram and pin all the places you want to travel to this summer (or all the places you've already traveled with USY on Wheels). Post it with the hashtag #usyeverywhere!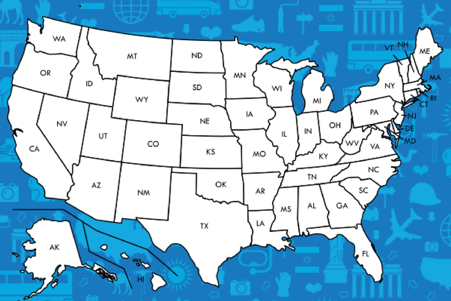 3. Skip the outdoors and indulge yourself in a video marathon! Can't decide what to watch on Netflix? Check out our playlist of the best trip recap videos made by our past participants.
4. Warm up with some 🔥🔥🔥 moves! Learn the latest in Israeli dance from our USY shilichim (Israel educators) Guy Shahar and Yaara Koren.
5. Build your dream #summereats menu and check out this list of 19 Israeli delicacies that aren't hummus. We promise they will make your mouth water!
Stop daydreaming of summer and make it a reality. Learn more about USY's 2018 trips today.