#ICBmore15 Daily Update | December 27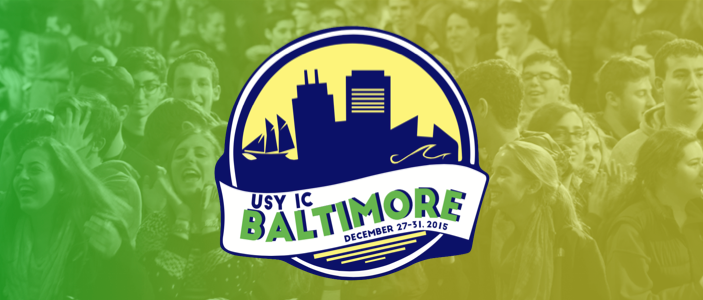 This morning USYers began flooding in to Baltimore's Inner Harbor, coming by bus and plane from all over North America. The crowded hotel hallways were filled with laughter and the screams of teens joyfully reuniting. The excitement continued going into Opening Session, as more than 700 teens from across USY's 17 regions danced into the convention ballroom sporting regional t-shirts, and singing with infectious ruach.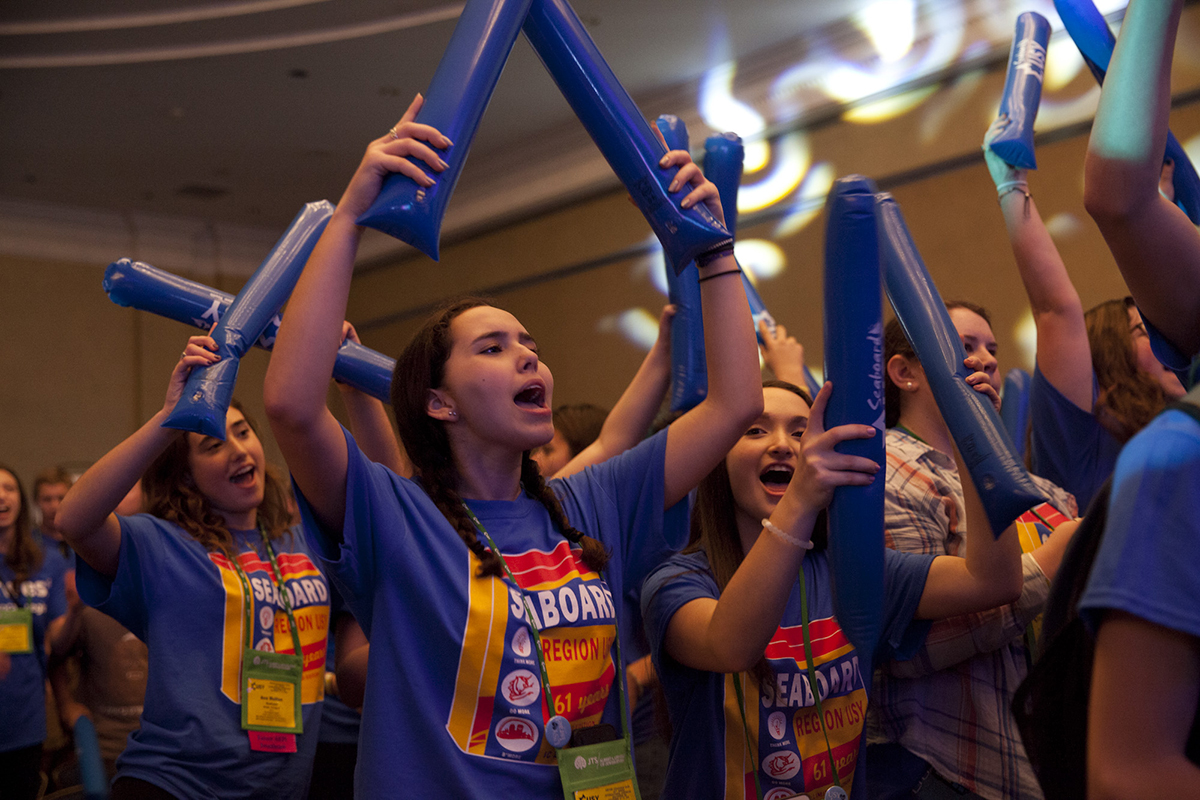 As the convention body settled into their seats, co-chairs Aaron Albuck & Samara Wyant took the stage to officially open the convention. With songs and skits they got the teens pumped up before Rabbi David Levy, USCJ's Director of Teen Learning, gave his presentation on this year's theme, "Think More. Do More. B'more." He got the convention body singing with songs like Bob Marley's "Get Up, Stand Up," Macklemore's "One Love," and "Oseh Shalom," showing how music can be a powerful tool for protest. "We need to advocate for justice everywhere at all time," he implored, "We can be so much more together when we raise our voices in song.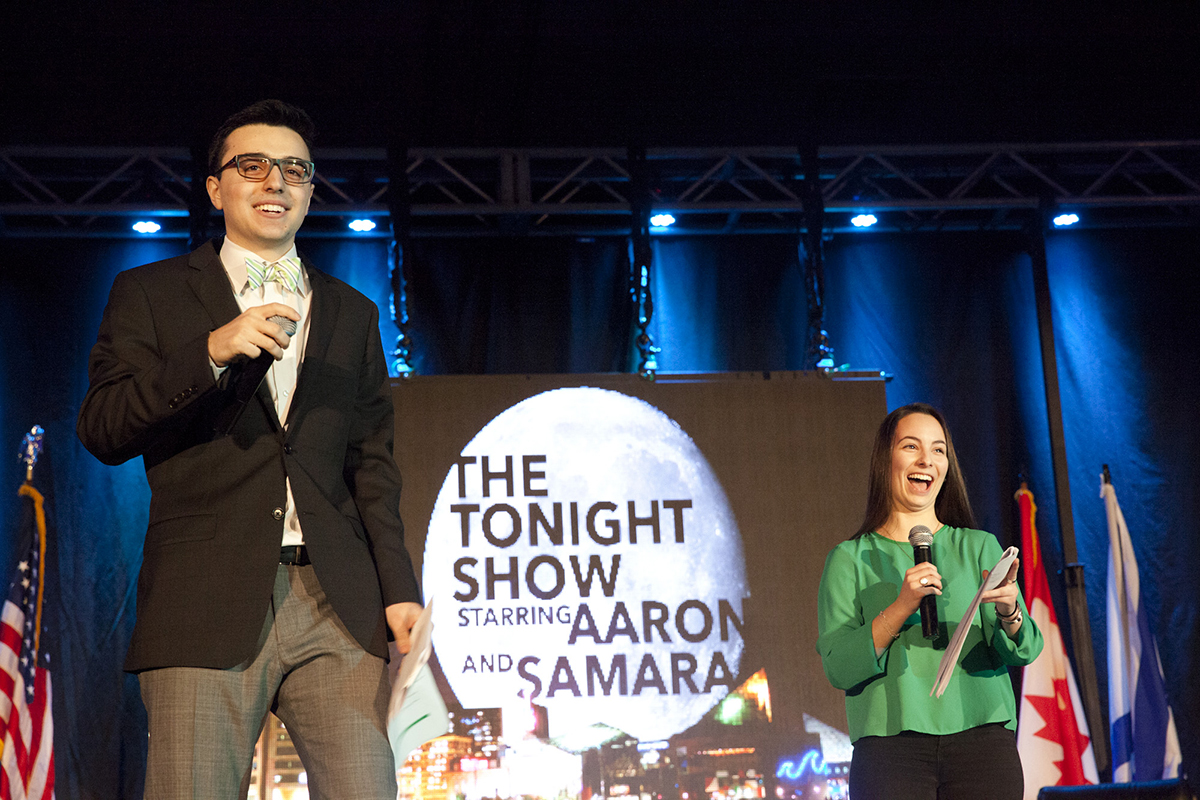 Later on, after an evening of performances from USYers and the night's headliner, comedian Tim Kaminsky, the day's programming concluded with a late night session led by renowned "Mitzvah Man" Danny Siegel. Kicking off the convention's educational theme, Siegel coached teens on how to find and explore their passions in the world of social justice.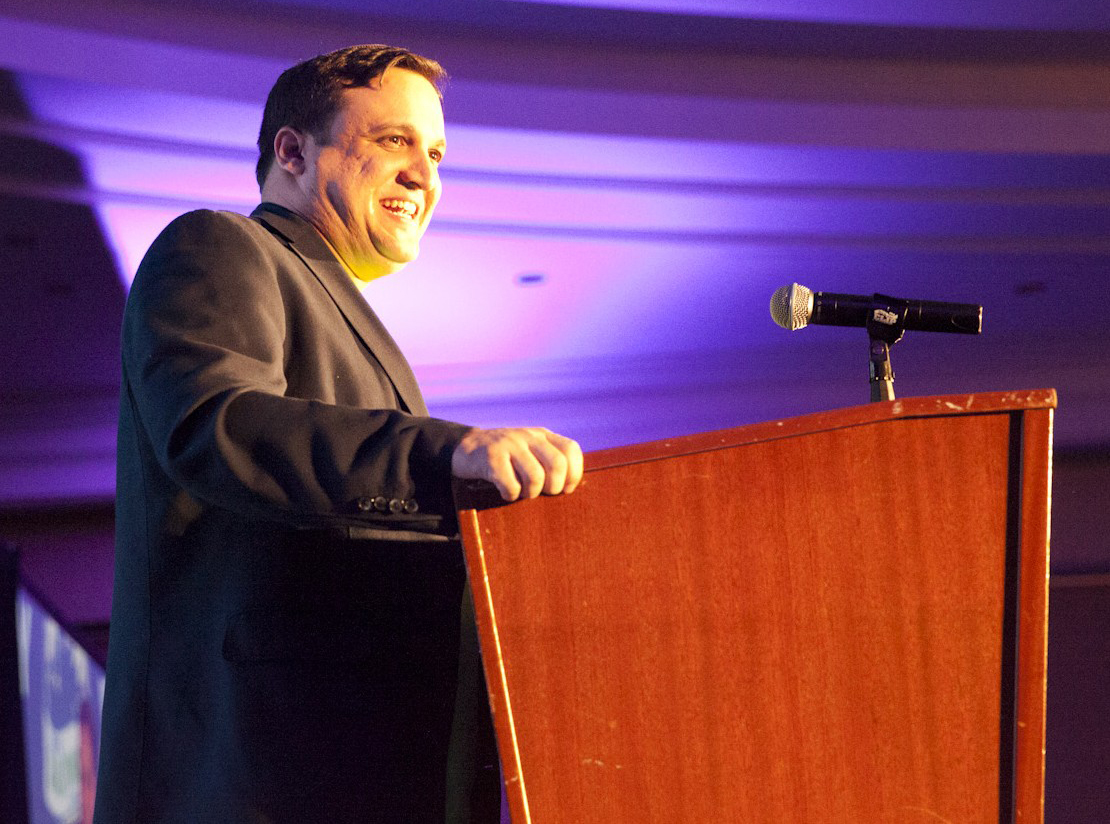 It has been a busy first day here, but there's a lot more to come the rest of the week. Goodnight from all of us here at #ICBmore15!
For real time updates, follow us on Facebook, Twitter, and Instagram.