Getting to Know USY's 2015 Danny Siegel Changemaker-in-Residence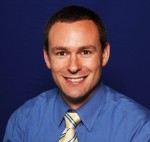 In February of 2015, Matt Fieldman was selected as the 2015 USY Danny Siegel Changemaker-in-Residence. Established last year, the program is named for and honors Danny Siegel, a former USYer, who throughout his life has given back to several communities and become synonymous with the ideal of tikun olam in USY.
In this position, Matt will travel the country teaching and inspiring USYers about social action and tikun olam (healing the world) through his own story of overcoming the odds to make real change happen, both in his home town of Cleveland and around the world. We recently sat down with Matt Fieldman to ask him our TO questions!
1. You've been "doing Jewish" your whole life. Can you give us a quick rundown of your Jewish involvement?
Sure, but it's a long list! My life has largely been shaped by Conservative Judaism. I grew up at Temple Israel in Orlando, attended the Hebrew Day School of Central Florida, and loved my two summers as a camper at Ramah Palmer. I was a founding staff member at Ramah Darom, where I spent four summers (1997-2000) working with Jewish kids of all ages. Then, from 2000 to 2001, I spent a year volunteering in Israel. From 2006 to 2007, my wife and I spent a year as volunteers helping build the Jewish community in St. Petersburg, Russia, through the Joint Distribution Committee's Jewish Service Corps. Today in Cleveland, my family and I are active members of Congregation Shaarey Tikvah, where you can find me, my wife Alyson, and my daughters Eliana (6) and Liora (4) every Shabbat morning.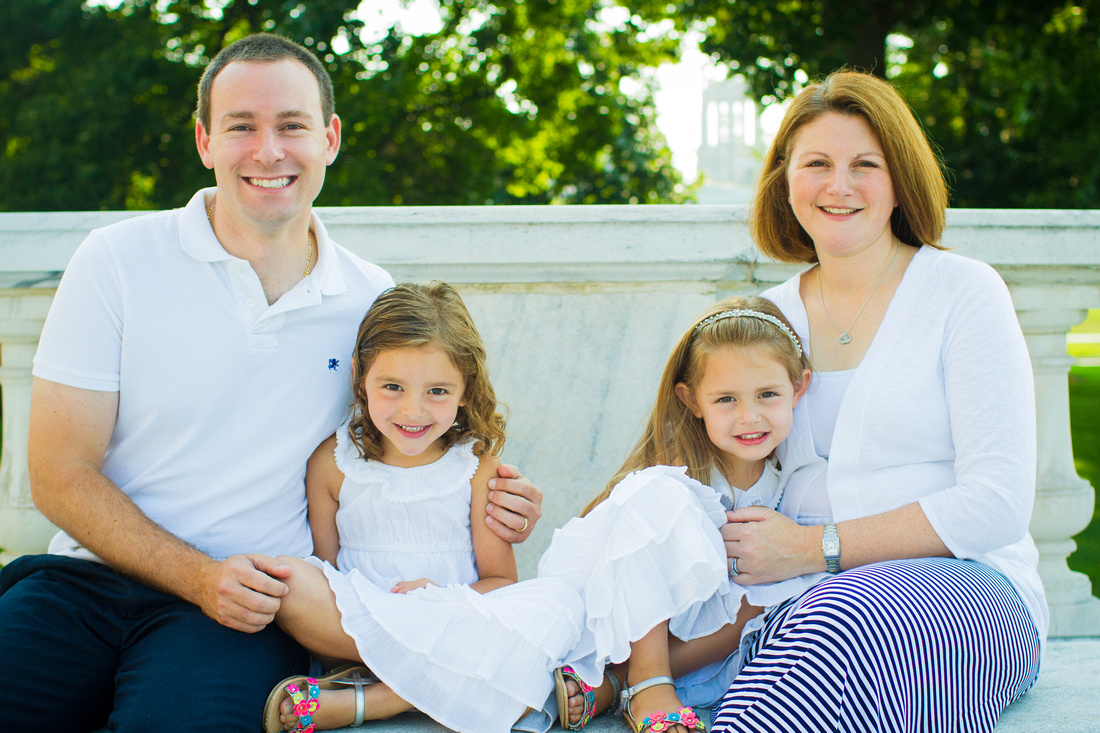 2. What was it like working in Russia for a year?
Living and working in Russia was a true roller-coaster ride. It was incredibly challenging, but at the same time incredibly rewarding. I'd walk out of a morning meeting totally frustrated by the language and cultural barriers, and wondering if I would ever make a difference; and then that afternoon I'd have one deep conversation or help one particular person, and suddenly it would all be worth it. I could talk about my work in Russia all day…almost ten years later, I'm still processing those memories.
3. What first inspired you to get involved in nonprofit work?
Honestly, I just fell into it. When I got back from Israel, I was looking for jobs, and I got a great position working for Hillel at the University of Maryland. I ended up working in the Jewish community from 2000 to 2009, and I really enjoyed being paid to do what I love. Since then, I've dabbled in for-profit ventures, but my passion is making the world a better place.
My grandpa Max always told me in his thick Polish accent, "If you find a job you love, you never work a day in your life." He was exactly right; there's nothing better than the feeling of driving home every day and knowing I've made a difference in the world (and gotten paid for doing it!).
4. What are your goals as the Changemaker-in-Residence?
I would say I have three main goals. First, I want to inspire USYers to tackle tikun olam in a serious way. We as humans truly are wired for helping each other, and our Jewish heritage is incredibly motivating. So, all we need to do is shed our misconceptions and let our natural instincts take over.
Second, I want to talk about social enterprise as an exciting way to make social change. You don't have to make the difficult choice between a lucrative career in business or a rewarding (but much less financially beneficial!) career in nonprofits. Through creating businesses that 'do good' while earning a profit, you can have both!
Finally, I want to show that you don't have to be a superhero like Ghandi or Moses to make a real difference in the world. I'm just a normal Jewish guy who has taken full advantage of the opportunities I've had, and every USYer can do the exact same thing.
5. Where you on any USY boards? If so, what positions? What was your favorite part of your USY experience?
Sadly, no – where I grew up in Orlando, USY just wasn't that strong, and I didn't get involved with my local chapter beyond attending a couple of events. I focused on just two things in high school, the International Baccalaureate (IB) program and football. (As an aside, I weighed 220 pounds and played on one of the best teams in Florida!) My brother and sister learned from my mistake and both were much more active in USY.
The one thing I was able to do with USY was the 1996 Poland-Israel Pilgrimage (Group 7). I loved it – seeing Israel with my peers from around the country was truly transformative. The trip inspired in me a love for Israel and Judaism that drives me to this day.
EDWINS is, by far and away, the greatest movement I've ever had the privilege to join. The mission of EDWINS is to train formerly-incarcerated men and women for long-term careers in fine dining. Through the six-month curriculum, our students learn during the day and serve in an upscale French restaurant at night. To make a long story short, I was able to use my skills and connections to help our founder and CEO Brandon Chrostowski launch EDWINS; it took over three years to take the organization from dream to reality, but now EDWINS is a thriving social enterprise with 65 graduates, and I couldn't be prouder.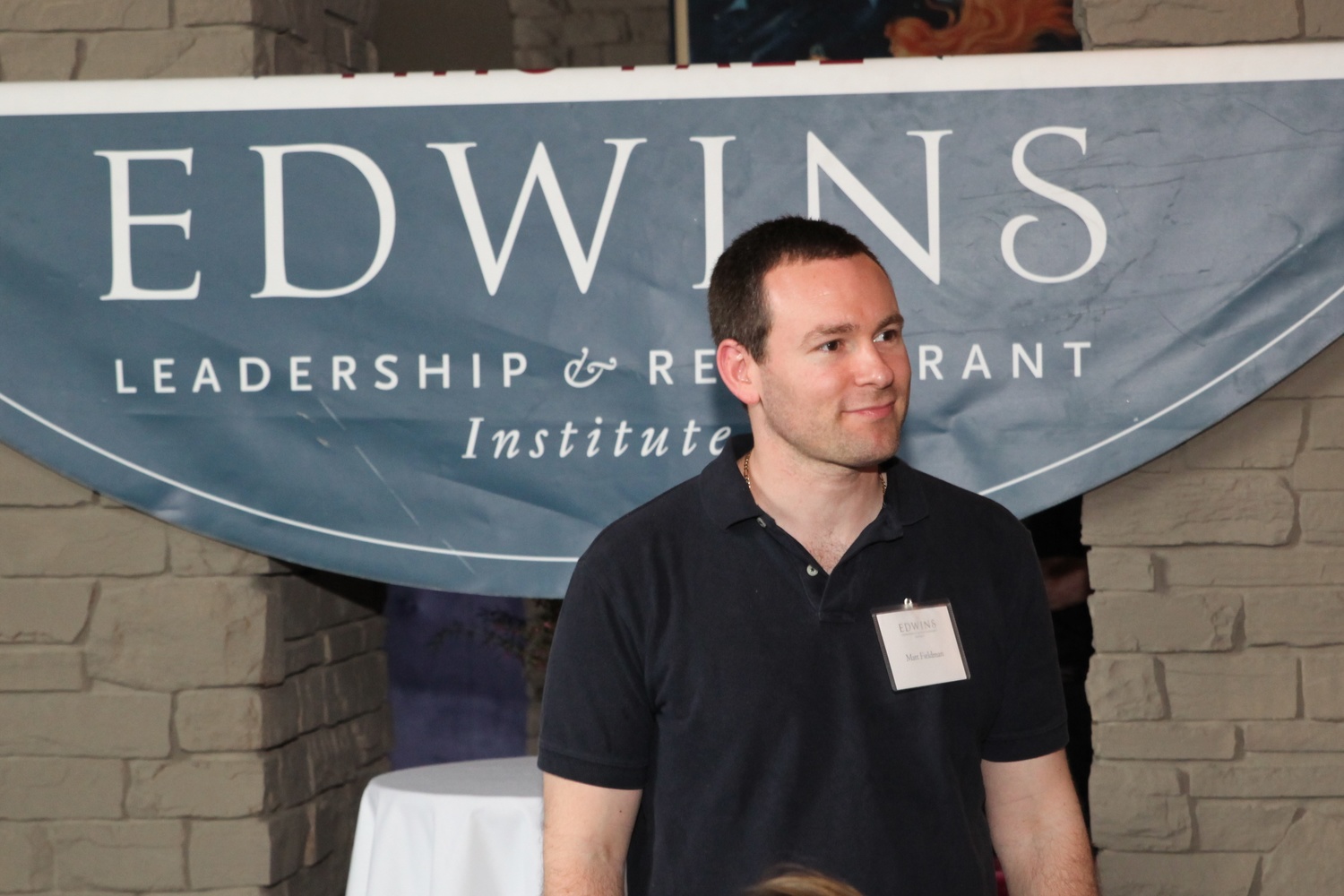 7. You recently hosted a USY on Wheels bus at EDWINS. What was that like?
It was great! The USYers had the chance to see the EDWINS students in action, including a behind-the-scenes tour of the dining room, the kitchen, and the classroom. I wish everyone could see EDWINS firsthand, as it's wonderful to watch the students taking full advantage of their second chance to successfully rejoin society and launch productive careers in the culinary world. And the food is amazing, too!
8. Do you have any advice for USYers who want to go down as a similar path as yours?
I am full of advice! My first piece is to start small and get some quick successes under your belt. You have plenty of time to grow and expand your idea, but start small and get a committed group of people interested in your cause. We didn't start EDWINS overnight; we actually started by teaching a small group of inmates in a local prison, proving to all the doubters that this really could work. So, start with one student, one classroom, or one event, then build from there.
9. How would you compare your teenage years and the opportunities for tikun olam then, with opportunities for TO USYers have nowadays?
When I was a teenager, the Internet was just becoming big. Now, everyone is connected, which means it's so much easier to connect both to opportunities and to others who share your passion. There are tons of websites to help you find volunteer opportunities. Also, there are great organizations like Repair the World that will email out info about all the various grants, trips, jobs, and fellowships out there– so you don't have to even search for them, you can have them delivered to your inbox on a regular basis.
10. If we have our own ideas for tikun olam, how should we contact you?
Please feel free to reach out to me directly, as I would love to hear your idea and – if you're interested – give you my advice.
---
The USY Danny Siegel Changemaker-in-Residence program is funded by a generous gift from Dianne and Martin Newman of Providence, Rhode Island in memory of their parents, Sylvia and Leonard Zimet and Lillian and Morris Newman. The Newmans chose to name the program for Danny Siegel because of his tremendous impact inspiring Jewish teens to work to improve the world. A past USY International President, poet, author and lecturer, Siegel has shared his passion for "doing good" with generations of USYers, and his name has become synonymous with tikun olam in USY and around the world.