The Best Places You Can Visit On #myUSYsummer!
Editors' Note: You may remember that for June, July, and August, Ben, Aleeza, and Lauren, the Summer Experience Co-chairs, took over Achshav to share a glimpse of how amazing summer programs are (Reena is not biased or anything). They are back today to share with you more of what comes together to create an incredible summer. Take a look at their pictures and explanations for some of the coolest things you can do on a USY Summer Experience.
---
Hey USY!
Guess what's in just 231 days! The first USY Summer Experience trip departs for another INCREDIBLE summer! We certainly have been missing all of the amazing sites we've visited over our travels, and we wanted to share some of the best with you! So sit back, relax, and enjoy our favorite sites on USY Summer Experiences!
B'Shalom,
Ben Miller, Lauren Krasilovsky, and Aleeza Hulnick
2019 Summer Experience Outreach Co-Chairs
P.S. SIGN UP NOW!
---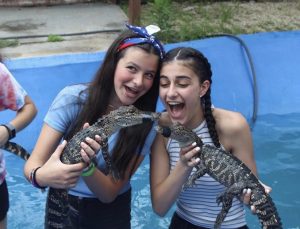 Believe it or not, alligators are not always the villain in a Floridian news story [Editors' Interjection: That title belongs to the elusive Florida Man ;)]. A trip to Gator Country triggers the desire of getting a new pet, allowing you to swim, play with, and even kiss alligators!

What is crazier than picking up bagels before Kol Nidre? Try going to Machane Yehuda (the Shuk) before Shabbat! Observe the hustle and bustle of locals preparing for Shabbos; it is a feast for your senses! We highly recommend trying tea, rugelach, fresh fruits, and kabukim.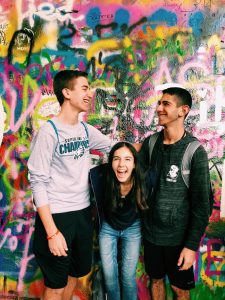 While you visit the Kotel and the Berlin Wall, the hidden gem (in terms of walls) is the Lennon Wall. Located in Prague, this wall has been filled with John Lennon-inspired graffiti since the 1980s, promoting the spread of peace. Leave behind messages, and join together in song (while trying to get locals to join in)!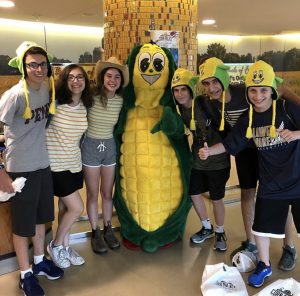 A trip to the Corn Palace guarantees a newfound love for all things corn. Learn a-maize-ing (*insert rim-shot here*) fun facts about the Corn Palace since its 1892 establishment, and explore, at length, some of the shucking (*insert cricket noises here*) things that this South Dakotan attraction has to offer.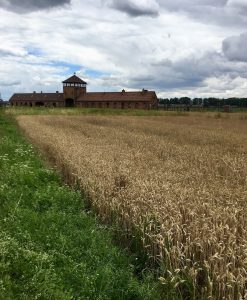 Traveling throughout Eastern Europe, participants have the opportunity to experience firsthand Jewish history, connecting with their roots. Being at Auschwitz-Birkenau, the site where such atrocities occurred, is extremely impactful. The visit brings stories to life, allows participants to pay their respects, and ensures that we never forget.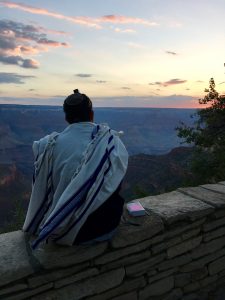 Experiences at the Grand Canyon are nothing short of memorable. The morning kicks off with an energizing start: davening Shacharit and singing songs while watching the sunrise. Followed by various hikes down the canyon, there are adventures everyone will enjoy. After recharging, the day continues with hands-on learning sessions about National Parks, ice cream (so refreshing during hot summer days!), and stargazing.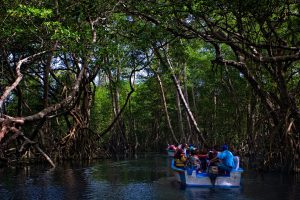 Visiting Laguna Gri Gri in the Dominican Republic is like a DREAM. Take a boat ride as you admire the pure beauty and listen to the calls of birds that frequent the area.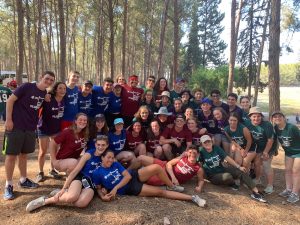 While forming connections throughout your own trips, many programs meet together for loads of fun, both in the depths of the forest for HaEvent, and at Disneyland. This is where you get to meet even more USYers from around the globe, which you will later see at the upcoming International Convention (come to IC SoCal to find out where you will have your reunions!).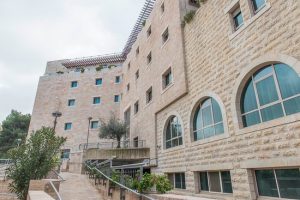 Located in Jerusalem, Agron is considered to be your 'home base' for the duration of the Israeli adventures. From hanging out on the balconies, to eating delicious meals in the cafeteria, Agron truly becomes a home away from home. Fun fact: if you go on Nativ, you stay at Agron as well!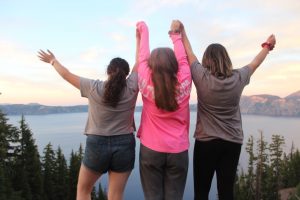 Is it a crater in a lake or a lake in a crater? Either way, the view is mesmerizing when standing on the rim of Crater Lake National Park in Oregon. Clear blue water, lush green trees, mountainous peaks – the perfect location for watching the sun set and rise.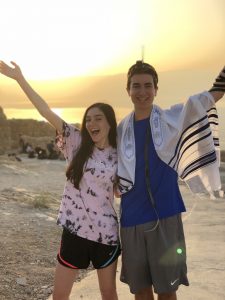 Known as a natural fortress built on top of a barren mountainous desert plateau thousands of feet above the Dead Sea, Masada has it all. Bookended by hikes, a trip to this fortress consists of watching a mesmerizing sunrise, davening Shacharit, learning new history, and a great photoshoot too!
John F. Kennedy International Airport, Seattle-Tacoma International Airport, and Somerset, NJ bookend every USY Summer Experience. Full of awkward icebreakers, this sparks the creation of a new mishpacha (family), and eventually hosting 'see you later' hugs.
---
This article was compiled by the Summer Experience Outreach Coordinators. You can learn more about them here.