AIPAC Schusterman High School Summit
By: Abi Cohen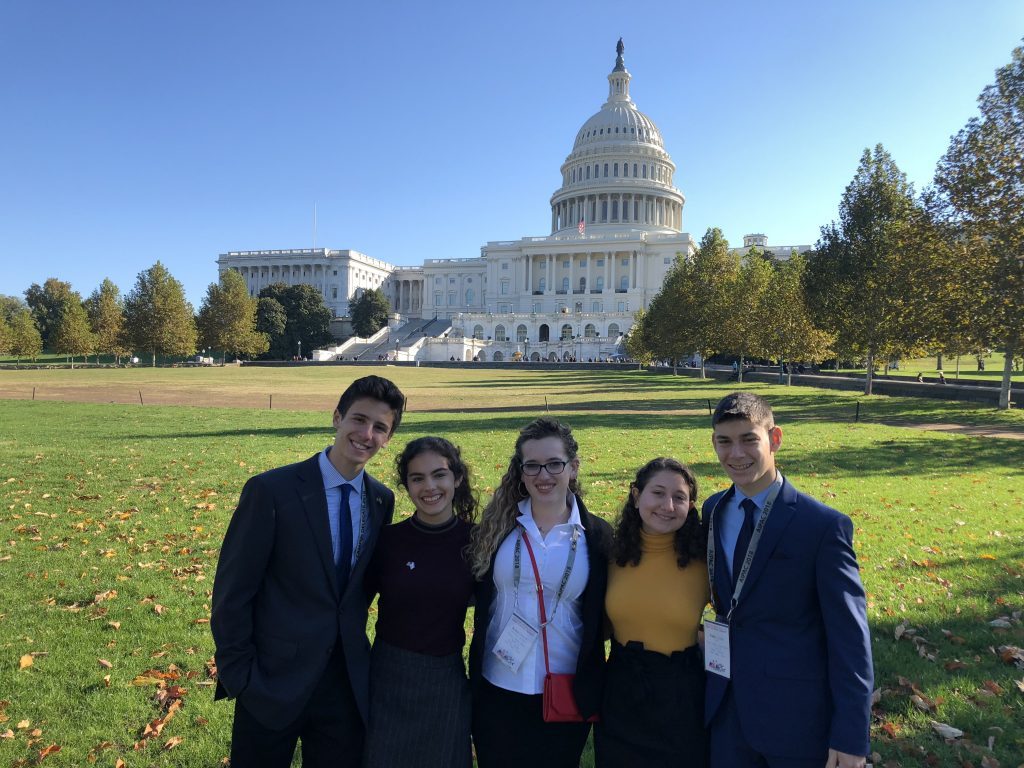 At the end of October, I had the opportunity to attend AIPAC's Schusterman Advocacy Institute High School Summit, representing USY. Going in, I was curious to find out what I would learn, but, to be honest, I was also somewhat anxious. I was unsure of what would be discussed at the conference, if I knew enough of the topic, and what I would take away from it.  Ultimately, my experience made clear the reason behind my personal commitment to Israel and how this commitment to Israel advocacy incorporated two significant aspects of my life: my American identity and Jewish identity.
On the first day of the summit, my peers and I talked about why each of us had made a personal commitment to supporting Israel and later, learned in-depth about AIPAC's mission; this was a smooth introduction to the conference and truly allowed me to focus on why I was passionate about the cause in the first place. The next day, through lectures and engaging discussions, we learned of the problems facing Israel today, why the support of the U.S. is important, and how to lobby elected officials. I, along with four other high schoolers from my congressional district, was also able to visit the office of my representative, Rep. Frank Pallone Jr., in DC and meet with his staff to talk about current issues relating to Israel and the importance of their continued support.
In addition to all the topics covered in our formal sessions, I also learned of the diverse support for Israel. Most, if not all, of the high schoolers were Jewish students—all with reasons for supporting Israel similar to mine—but those working with AIPAC came from diverse backgrounds. One could find people of differing political parties, races, and religions and various universities and states of residence. The overwhelming support from the people of such varying experiences truly opened my eyes to the full scope of the support for Israel.
Through the high school summit and by witnessing the wide support for Israel, I gained a better understanding of the relevance of Israel as an American issue, not just an Israeli issue.
I have always considered my Jewish identity to be separate from my American identity. One would be most obvious in USY or synagogue and the other when I meet people from other countries or when I consider current events or politics, most of the time. Within the community for the support for Israel, I found a place where my identities overlap. As both a Jewish and an American issue, Israel has both a personal and political meaning to me. Through this summit, I realized that AIPAC provides a place where I can foster meaningful learning and advocacy regarding two of the biggest aspects of my life.
The conference inspired and motivated me to advocate for a strong Israel-U.S. relationship. And now, I plan to inspire and motivate other USYers to become more active in supporting Israel.