AIPAC Policy Conference 2019 Recap
Editor's Note: USY sent its largest delegation ever to this year's AIPAC Policy Conference. Check out this recap from Samantha Brody, our 2019 International Israel Affairs Vice President.
At the AIPAC (American Israel Public Affairs Committee) Policy Conference, USYers from across the United States joined together to learn about Israel and how to effectively strengthen the bipartisan US-Israel relationship. Attendees had the opportunity to select four sessions of personal interest, with topics such as Zionism and the Next Generation of Jewish Leadership, innovation showcases, regional overviews, and campus activism panels. We traveled throughout the convention center, meeting inspiring leaders and engaging with other pro-Israel Americans from across the country.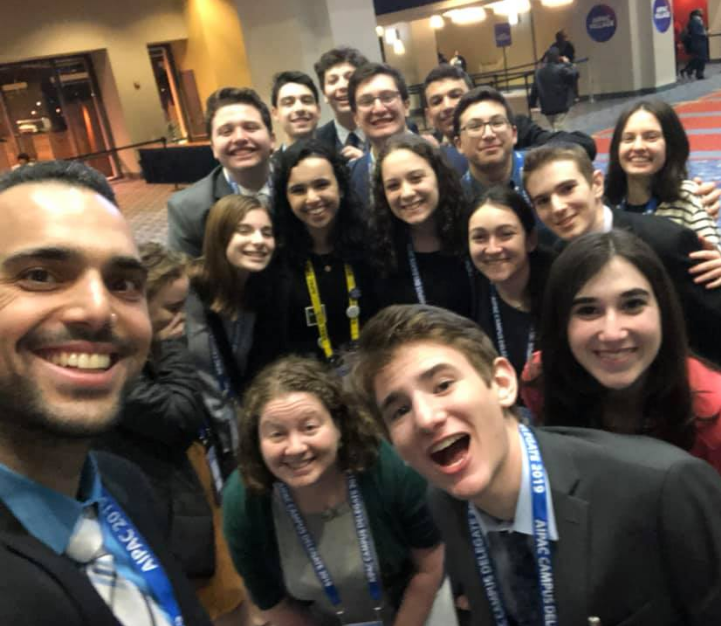 At the end of each day, USYers joined together to reflect on the day. We discussed our thoughts on general session speakers like Vice President Mike Pence, Israeli Ambassador Ron Dermer, Lt. Gen. (Res.) Benny Gantz, and dozens of Senators and Representatives. On the last day, we took to Capitol Hill and used our newfound knowledge to lobby our Members of Congress on issues important to us. Through the experience of hearing perspectives from both sides of the aisle and from across the Atlantic, we learned about Israel and became better prepared to discuss it in our home communities and on our future campuses.