Achshav's Year in Review
As we approach IC in a mere 3 (!!!) days, we begin to draw the 2019 Achshav year to a close. This year has been an incredible experience for us, and we are so honored to have served as your 2019 Achshav blog coordinators. But we'll save the sappy stuff for another time. Today, let's take a look back at some of our best memories from the blog this year.
---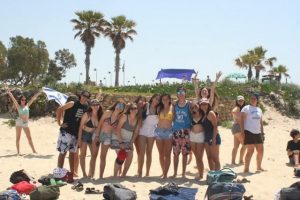 Reflections on Yom HaZikaron and Yom Ha'atzmaut
Back in May, we had Emtza USYer Levi Rose write about what it is like to experience the transition from the sadness of Yom Hazikaron to the joy of Yom Hazikaron while in Israel. You can read his moving article about the experience here.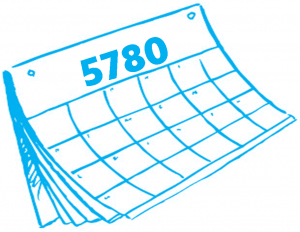 High Holidays D'var Torah: The Four New Years
In our series of High Holidays articles, HaNer USY's Noam Benson-Tilson taught us about all of our New Years and what they mean for us. You can read his thoughts here.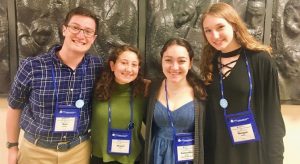 My Unusual Approach to USY Leadership
Too often in USY leadership, we find ourselves feeling boxed into whatever position we hold, and the stereotypes that go along with it. In this incredible article, Hanegev's Morgan Isbitts shows us that it's okay to break the positional molds by telling us her unconventional USY leadership story. You can check out this article here.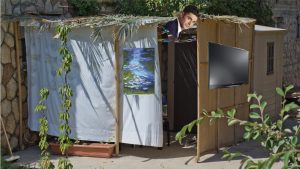 How to Build a Better Sukkah
As another part of our High Holidays series, we decided to get a humorous take on what you need to make a very, very, very, successful Sukkah. If you need a laugh or a step-by-step instruction manual, Far West USY's Austin Kaufman has you covered here.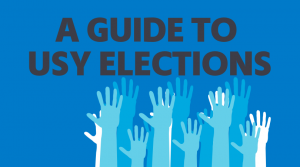 Unofficial Guide to USY Regional Elections
This article has a little bit of added relevancy now, seeing as many of the lessons hereby involved are very much applicable to the upcoming 2020 International Executive Board elections. Thankfully for us, two incredibly talented anonymous contributors wrote this amazing unofficial elections guide for Achshav, which you can check out here.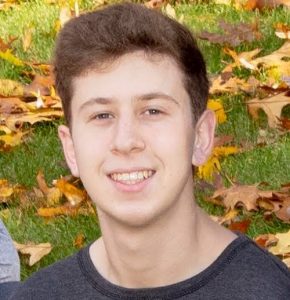 Bonus Article: Get to know your IEB: Zack Wolfman
(Yes we are aware this was posted before the start of our term.) *Sung out of tune* Zach, Phillip // Zach, Phillip // Wolfman, Wolfman! //
---
While these were some of our favorite articles this year, there were so many other amazing and talented writers who contributed to the blog this year! We'll give them a more proper thank you soon, but we wanted to make sure that each and every contributor to Achshav in 2019 got name recognition. So thanks to all 108 (!!!) contributors to the blog this year!
Samantha Brody, Bella Schneider, Ariana Handelman, Maddie Brim, Amelia Tehrani, Jacob Kline, Celia Giles, Hadass Galili, Sarah Belin, Emma Segerman, Seth Melamed, Jacob Bloom, Sari Weinroth, Nava Wolfish, Eitan Weinstein, Zach Greenwald, Emi Stiefel Alperin, Levi Rose, Zachary Weiser, Demi Fine, Maya Galante, Lily Selznick, Caleb Posner, Noa Kligfeld, Tobey Lee, Benji Levine, Raquel Kelley, Maya Silberstein, Gabby Grunfeld, Jayde Kahn, Lauren Krasilovsky, Hannah Chubin, Austin Kaufman, Chance Morrow, Adinah Singer-Frankes, Leah Millman, Shoshana Scheinberg, Matt Saperstein, Nina Robins, Meital Oshri, Edan Blank, Talia Levin, Yoni Livstone, Abi Cohen, Isaac Schein, Sam Bloch, Sam Zuckerman, Noam Benson-Tilsen, Evan Siegel, Ben Kane, Camelia Foroohar, Sadie Waldbaum, Shaina Smith, Alissa Chernin, Josh Crowley, Elyssa Ronik, Emma Grungold, Grant Chernau, Morgan Isbitts, Michael Pincus, Annie Rojzman, Carol Kornworcel, Elaine Berger, Harris Albuck, Ben Miller, Sami Goldberg, Harris Jayson, Becca Raush, Sophia Sloves, Avi Chesler, Stephen Bartell, Zack Wolfman, Dylan Landman, Sam Gilman, Allison Lupatkin, Yehudah Browne, Miranda Price, Ethan Beer, Jake Kayden, Alexis Shapiro, Ethan Rogers, Miri Leaderman-Bray, Avi Shapiro, Robbie Baker, Rachel Osband, Sammie Rosenfield, Ilana Williams, Joy Meyers, Michelle Goss, Maddy Pollack, Gabe Kanter-Goodell, Aleeza Hulnick, Matt Eisner, Bonnie Comisar, Kira Gold, Sophie Scheer, Hannah Wallenfels, Rachel Schmidt, Brad Greissman, Daniel London, Noah Lantor, Gabi Wurgraft, Seth Schlank, Lia Sussan, Seth Kristal, and Sadie Klaff!
---
With so many amazing writers and so many amazing articles, we have compiled some absurd numbers of stuff this year. Much of what we have done is kind of unquantifiable, but we don't care what logic thinks. So we quantified some of the numbers of Achshav this year anyway. Here are some of the craziest Achshav 2019 stats!
88 articles
108 writers
47,324 words
Over 60 puns (this is severely understating our pun usage)
66 hyperlinks
We plugged IC approximately 101 times
Summer programs were plugged 243 times (Yes, Reena went on EEIP 2, yes she will tell you all about it if you ask)
We told you to sign up for something 21 times
How many pictures did Elyssa Ronik photoshop for us? Not enough (Editors' Supervisor's note: facts only.)
We sent approximately 500 emails for the blog
You've seen 160 pictures
Jacob and Reena FaceTimed for probably over 150 hours (we didn't actually keep track but it's a lot of hours)
This year has been so amazing, and we are so glad that we got to share it with you!
---
This article was written and compiled by the 2019 Achshav Blog Coordinators, Reena Bromberg Gaber and Jacob Ellenbogen. You can read more about them here. This article is the first in a two-part end-of-year series for Achshav, so stay tuned for part two later this week!