A Sneak Peek Into #ICSoCal!
Editors' Note: You may not have realized it yet but the Achshav blog coordinators are very, very, very EXCITED for International Convention. Last week was USY IC pump-up week, but this week is Achshav IC pump-up week. Come back every day to read (or listen) to exciting new things. Oh, and also get super pumped for IC. Without further ado, Josh Crowley and Sophia Sloves (your 2019 International Convention Co-chairs) bring you some of the awesome things that are awaiting you December 22-26th in Ontario, California.
---
The most amazing convention is coming up on December 22nd-26th in the always sunny California! It is the 2019 USY International Convention! (WOOOOOOOO) Get ready, because you're about to have the BEST week ever. Here are five reasons why we cannot contain our excitement for IC SoCal to finally be here!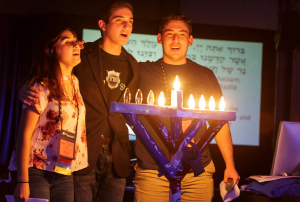 Hanukkah at International Convention – What is a better Hanukkah present then being able to spend 5 amazing days with the best Jewish teens from across North America? That's right, NOTHING! This year we have the amazing opportunity to have every single day of convention falling on Hanukkah. There might even be Hanukkah gifts for you in store… but you'll have to join us in SoCal to find out for sure!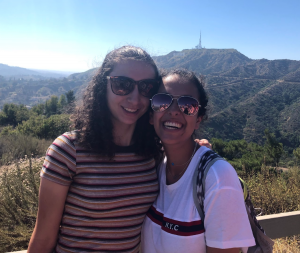 Excursion in SoCal – If you have never been to SoCal, get HYPE, because you will get the chance to spend a day visiting various sites in and around the LA area! If you have been to SoCal… still get HYPE because you get to visit a bunch of cool places with all your friends! What's the coolest part? You will have the opportunity to choose from customized sightseeing options. Has it always been your dream to hike to the Hollywood Sign? You can do it! Would you rather spend the day on the beachy shores of the Pacific? There's a sightseeing option for you too!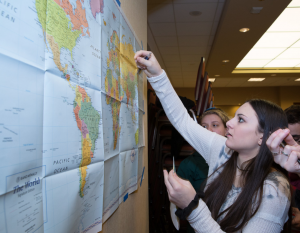 Amazing Sa'adnaot – One of the great things about International Convention is that you get the chance to learn about things you're interested in from experts in the field. Through different sa'adnaot, you'll be able to pick different topics that interest you and learn about them. Sessions will range from leadership development, to social action and advocacy, to breaking into the entertainment industry, and more!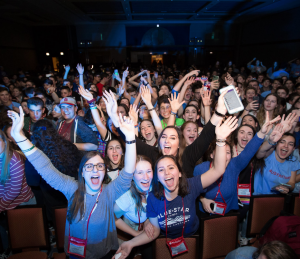 Red Carpet Event – Are we in Hollywood? No, but we might as well be because we're having the biggest Red Carpet event ever created. It will be bigger than the Oscars or Grammys. Expect to see people dressed up in some snazzy attire because we are going to have the littest dance of all time.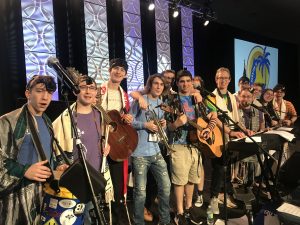 Shacharit Live – Is it really IC without ICSL? Time to jam out to some amazing Shacharit tunes. Get down to Judaism and rock out with friends in the most amazing Shacharit service of the ENTIRE year.
~Bonus Round~ We're so excited for IC that we couldn't actually just limit the list to 5 things so here's some more: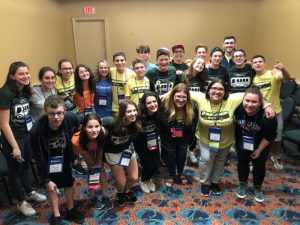 Summer Trip Reunions – Did you make a bunch of friends last summer on a USY Summer Experience or at a Ramah Camp? Well, not only do you get the chance to reunite with all of your summer BFFs at IC, you also get your own late-night reunion where you all can chill and reminisce on how the best summer ever, and get excited to spend the summer with USY in 2020!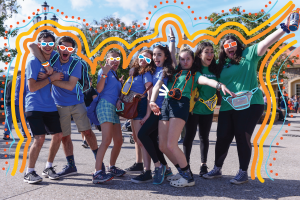 It is International Convention Baaaaby! – This is the Event. Of. The. Century. Anyone who is anyone will be there. Not only is it International Convention, but it is INTERNATIONAL CONVENTION IN SOCAL! See you there!
---
This list of all the things you can look forward to was compiled by the two, the only, the amazing, IC Co-Chairs, Josh Crowley and Sophia Sloves. Read more about them here!