2015 Summer Contest Essay Winner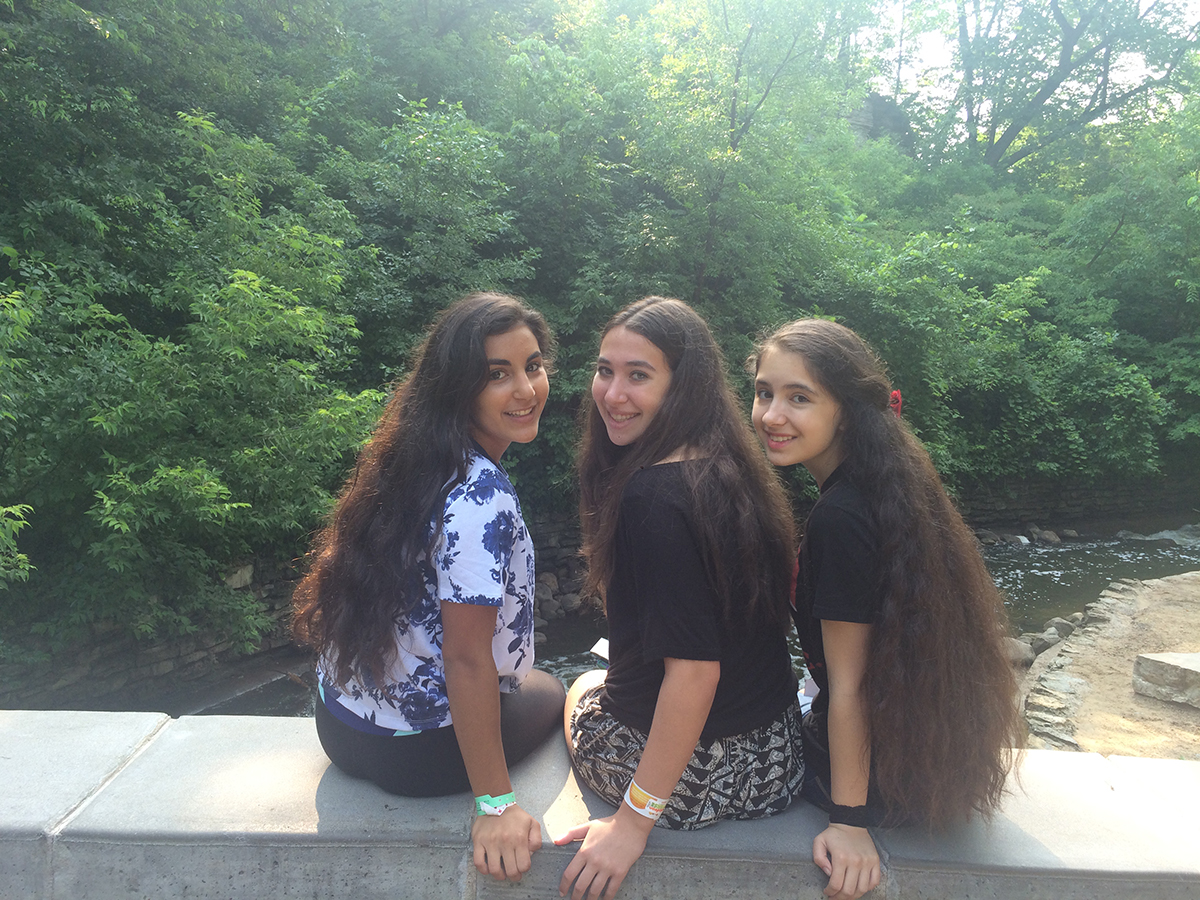 By Dalia Tabibian
(Written September 2015)
As we start the New Year, many of us will take time to reflect on the past one–the good we did, the not so good, the people who inspired us, the things we wanted to change but never did. It is a time to see how far we as individuals have come. For me, I know I can say I have come a long way from last year in the physical and spiritual sense. I have grown as a person and much of my growth happened over last summer.
This past summer I had the privilege to go on USY on Wheels, Classic. USY on Wheels is a summer program that provides an opportunity for teens to travel the country with people who start out as strangers, but end up as family. For 6 and 1/2 weeks my bus, Bus C, traveled to over 27 states, visited unique museums; including the Museum of Clean in Idaho, beautiful landmarks like Mount Rushmore, Niagara Falls, and of course the Grand Canyon, as well as fun places like the Hinkle Family Fun Center, Whirly Ball and Utah Olympic Park.
When reflecting upon my Wheels experience, two stories come to mind. In the beginning we visited Minnehaha Falls in Minneapolis and davened shacharit there. Minnehaha Falls is unlike the Grand Canyon; it is not a touristy place. It was quiet with a peaceful tone. As we walked down to see the waterfall, I sat by a slow-yet-rapid stream and started my own shacharit prayers. I began with prayers in the Siddur, Modeh Ani, Mah Tovu, the prayers I had learned from a young age. I moved on to the Amidah and then continued with my personal prayers.
I thanked G-d for things and asked for others. I ended my prayers by silently singing Ali Ali, "Oh lord, my G-d I pray these things never end, the sand and the sea, the rush of the waters." When I finished my prayers I closed my eyes near this beautiful waterfall, seeing nothing, but hearing everything.
My friend and I then walked closer to the waterfall; we could feel the water as it misted us. Being in the most beautiful place I had ever visited, I felt connected to G-d, but asked myself how do I know if this is how I am suppose to feel. Am I connecting in the right way? Later that day, I turned to the same friend and asked, do you ever find it hard to connect to g-d? She looked at me and responded, "All the time." Judaism is so incredibly amazing because it leaves these questions open for personal interpretation. It lets you practice in the way you feel to be most meaningful.
Through my experiences this summer I gained a connection and understanding of Judaism that I had not felt before.
On day 8, in Chicago, Illinois after a long, fun filled day of visiting the Bean, the Cubs Stadium, and the Museum of Science and Industry, my bus went to the Chicago Navy Pier. A group of us started on a carnival ride, singing the whole time. After, walking around, my friends and I saw a band playing. Spontaneously, we all ran to the dance floor and started dancing. The crowd around was wondering where this group of seven girls with all this energy came from. We were dancing in circles laughing and grabbing our staff to come join us as they laughed at our childlike energy and enthusiasm. It was honestly a movie moment, with the silly smiles slapped on all our faces, everything about it was perfect. That day was probably the most unforgettable day of my whole life. Knowing that a group of girls who I had only known for 8 days, found the courage to dance without giving a care who saw, shows just how unexplainably powerful this experience was. That is the Wheels experience!
Rosh Hashanah is a time for reflection and I am reflecting on myself and all the things I have learned. I don't think I have ever been more confident about who I am or more willing and wanting to talk to people, and it's all because of Wheels.
I came back from Wheels not as a different person, but as the person I wanted to be. I want to encourage all of you, to do the same. This Rosh Hashanah, find a way to be the you that you want to be. Be the person you are proud to be.