It's time to take everything we learned and shared back to our home communities and regions. What happened in New Orleans does not have to – and should not – stay in New Orleans. We have a challenge before us: though it's impossible to replicate what more than 800 USYers, staff, and guests experienced this past week, we must find a way to replicate the energy, enthusiasm, and passion and infuse it into everything we do. Our USY chapters and regions, as well as our kehillot (sacred communities), will surely be the beneficiaries of such a jolt of energy. 
Encourage USYers to share their experience. Ask them about Andy Fickman and Jessica Abo. Discuss with them the impact of volunteering in New Orleans eight years after Hurricane Katrina. Kvell over everything they learned. Commit to supporting their continued involvement. 
That involvement begins right now, as our USY chapter and regions offer various programs and opportunities for engagement throughout the school year. This summer, explore the world with USY on our incredible Summer Programs. Learn more about the USY on Wheels options and USY Israel Pilgrimage options at www.usy.org/usy2016/escape.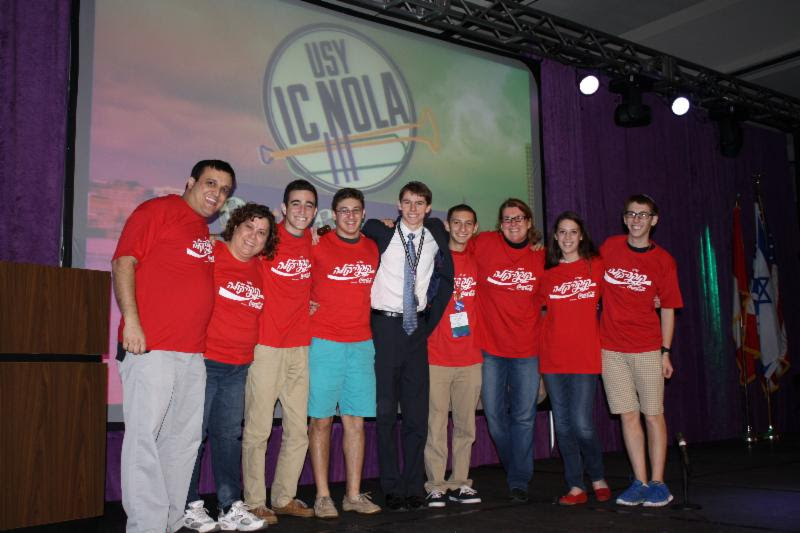 We're also excited to launch three new programs this summer: USY on Wheels, Campus Edition; USY's Mission to Cuba; and TivnUSY: A Social Action Build. USY is also pleased to have available additional and varied scholarship opportunities for many of these programs and is pleased to be working with OneHappyCamper. Please visit the USY Website in the coming weeks for details about these opportunities. 
And let's not forget that we have the 64th USY International Convention to look forward to, making a return to Atlanta! But in the 12 months to come, let's raise the energy, raise the ruach, and raise the involvement of all our USYers. That will give us something very big to celebrate in the ATL!
---
USY International Convention is truly a team effort. Led by our professional staff in the International USY office, everything we do would not be possible without the commitment and dedication of so many. From our regional staff and advisers to our convention executive staff, from our host volunteers to our supportive lay people at the regional and international level, and from our synagogue professionals to the family and friends who support our USYers in so many ways, you are all part of this success. May we share many more successful and joyous times together. Next year in Atlanta!
Don't forget to …
Check back to www.usy.org/usy2016/ic after the New Year for a recap of our media coverage from #icnola, additional updates to our photo galleries, and selected videos from the week, including the always entertaining IC Commemorative Video, produced by Unique Video Concepts.
Download the USY Committee Chair App. Completed applications must be received (with signatures and attachments) by Monday, Jan. 20.
Inquire about a USY Summer Program — it will be a summer you won't forget! For more information, go to www.usy.org/usy2016/escape.